This is the best guacamole recipe as it's simple to make and uses fresh, high quality ingredients. Authentic guacamole doesn't contain fillers and unnecessary ingredients. All you need is avocados, onion, tomatoes, cilantro, jalapeño pepper, lime juice, garlic and salt. Easy and delicious!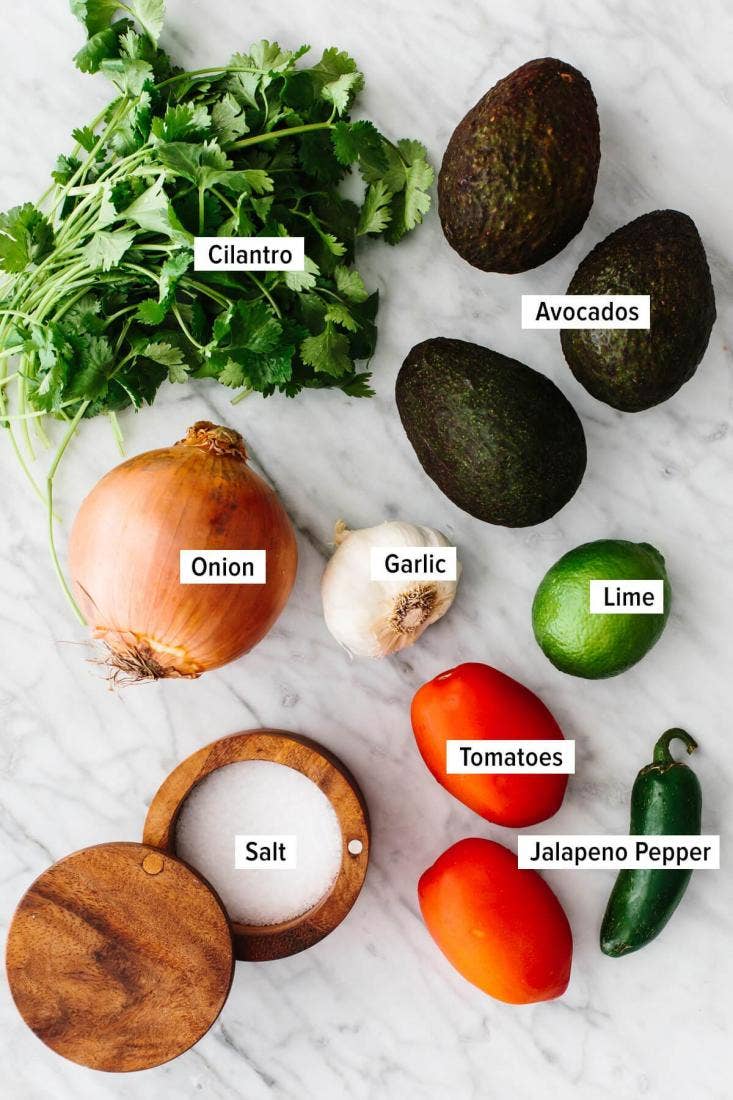 Instructions:
Slice three ripe avocados in half, remove the pit and scoop them into a mixing bowl. Then use a fork to gently mash them to your desired level of chunky or smooth. Add the onions, tomatoes, cilantro, jalapeno pepper, garlic, lime juice and salt and stir everything together. That's it. The most delicious, easy guacamole.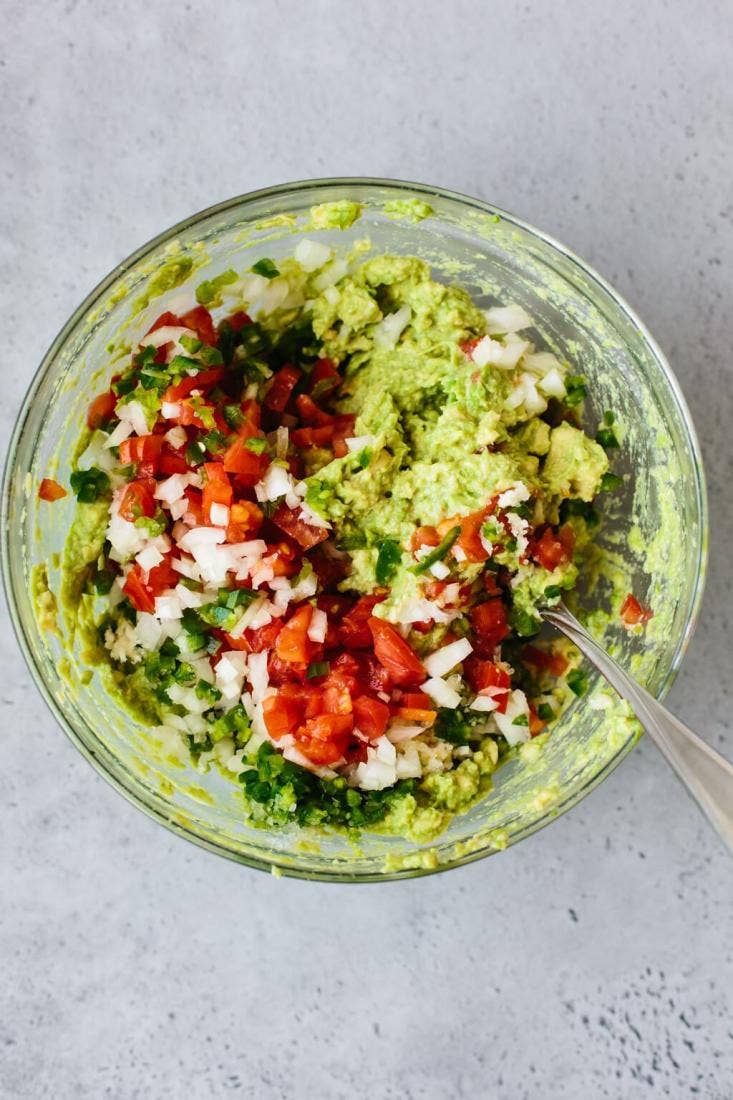 How to keep the leftover guacamole green:
Place your leftover guacamole in a storage container and pat it down firmly with a spoon so it's nice and flat on top.

Add about 1/2 inch of water on top (use cold water).

Place the lid on the storage container and store it in the fridge.

When you want to enjoy the guacamole, drain the water off the top, give it a stir, and you're good to go!