Ingredients
1 package of Little Farm's Barramundi
1 and ½ teaspoons salt divided
2 cups (240g) all-purpose flour
2 teaspoons baking powder
½ teaspoon ground black pepper
1 and ½ cups 350ml beer of your choice
Oil for frying
For Serving
Mekhala's Issan Thai Chilli Sauce
Salad Server's Quinoa Tabbouleh
Lemon wedges (optional)
Season the fish with salt and pepper, and let it sit for at least 20-30 minutes (up to 1 hour). This will help to extract the moisture from the fish and make it firmer for crispy fish.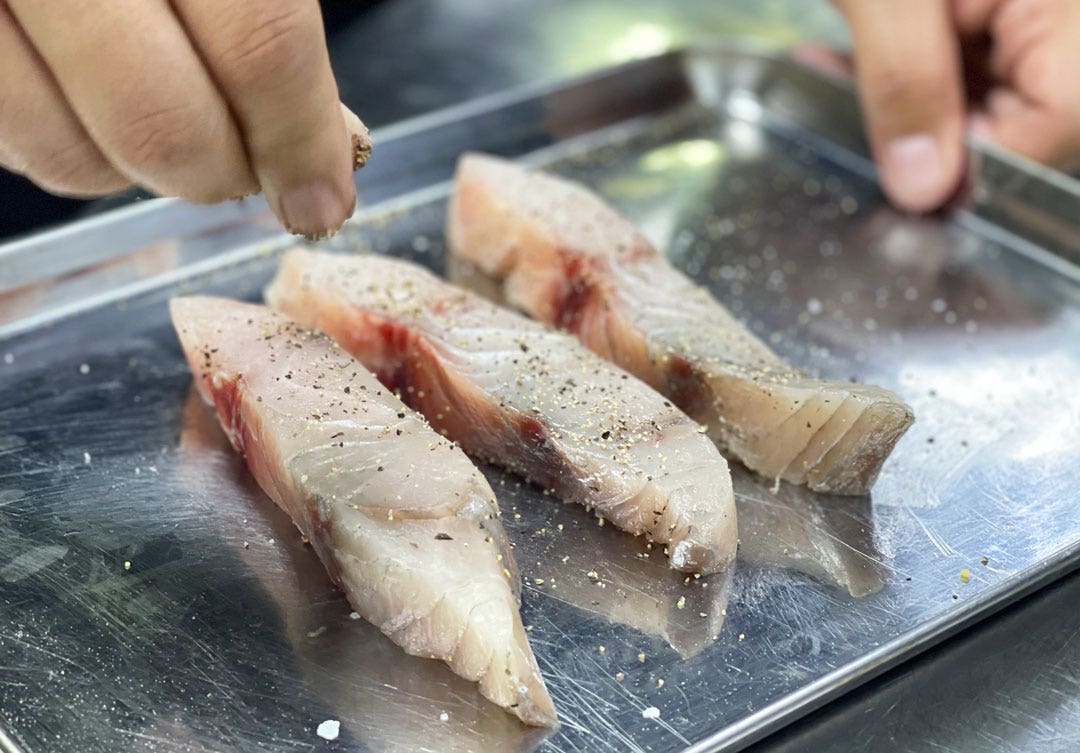 Make the batter:
In a large bowl, whisk the flour with baking powder, salt, pepper, and beer. Make sure not to over mix the batter.
The Directions
Dredge the fish in seasoned flour (flour seasoned with salt and pepper), and shake off any excess flour. It's important to get rid of any excess flour to get the right texture.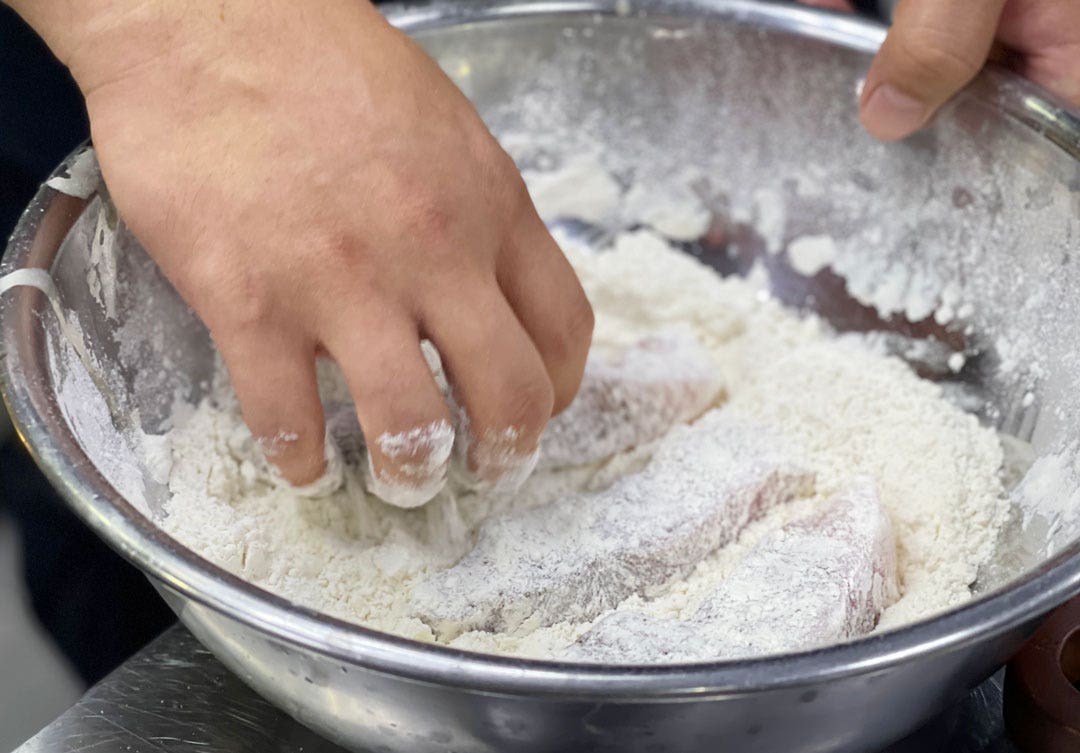 Heat the oil in a cast-iron pot with a kitchen thermometer, or in a deep fryer until it reaches 300°F (150°C).
Dip the fish in batter, take it out shaking any excess batter off. And lower down into the oil very slowly.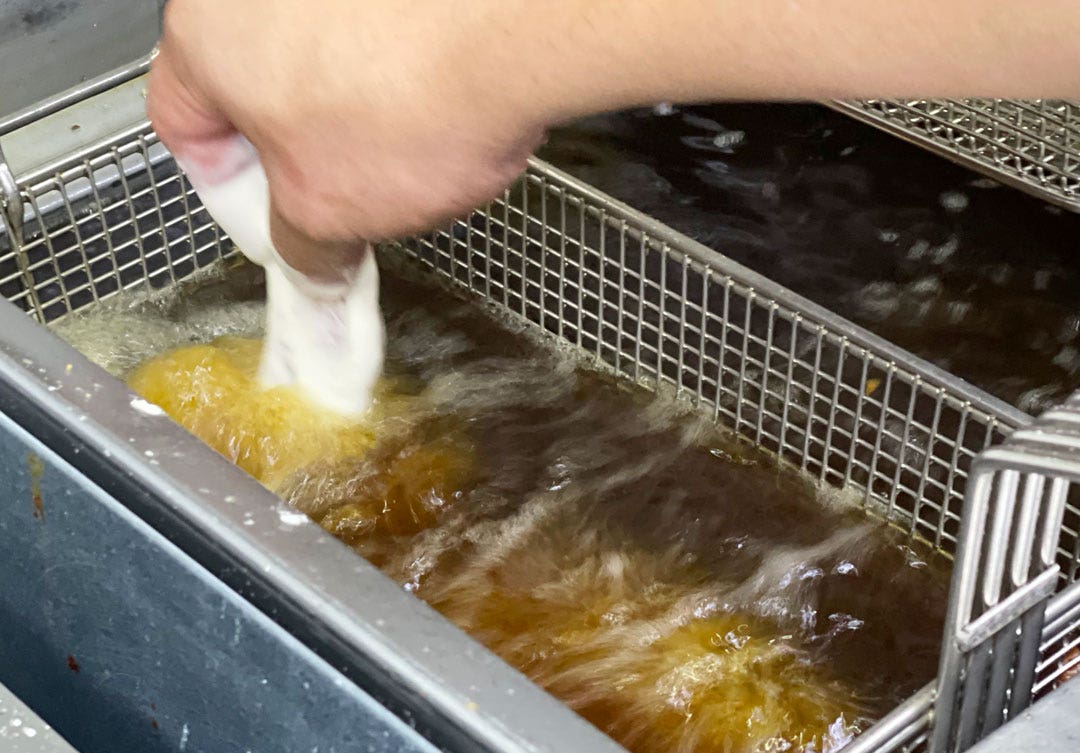 Deep fry for 7 minutes turning halfway through.
Remove from oil, and place on a wire rack for the extra oil to drip and for the fish to stay crunchy.
Serve with Salad Server's Quinoa Tabbouleh, Mekhala's Organic Issan Thai Chilli Sauce and lemon juice or malt vinegar.