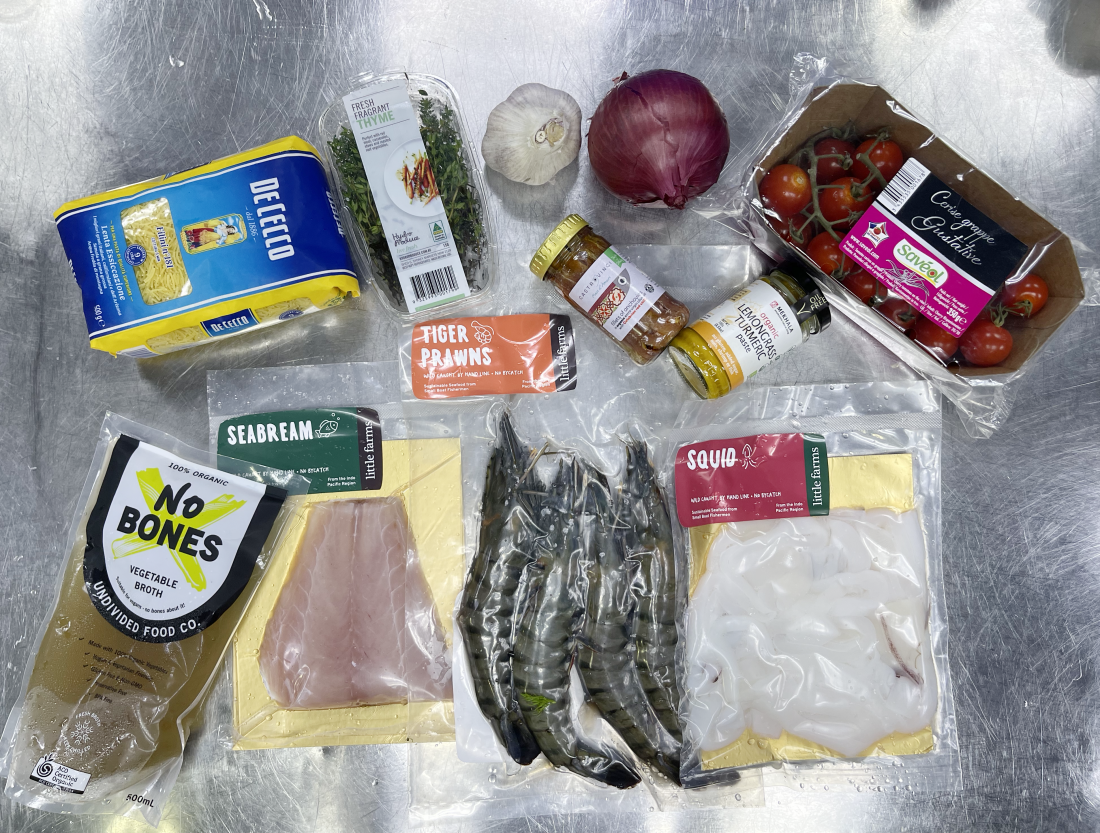 Here are the ingredients you'll need
1 Pack of Little Farms Tiger Prawn
1 Pack of Little Farms Squid
1 Pack of Little Farms Seabream
1/2 Red Onion
2 Cloves of Garlic
3-5 Strips of Castrovinci's Chilli Anchovies
2 Cups of Bones Vegetable Stock
5 Cherry Tomatoes on the Vine for Garnish
2-3 Sprigs of Fresh Thyme
1 Teaspoon of Mekhala's Lemon & Turmeric Paste
3 Tablespoons of Cooking Oil
450g of De Cecco's Finelli
Directions
1) Dice up the cloves of garlic and half of a red onion. Slice the seabream into cubes, de-shell the prawns and remove the squid rings from the packaging.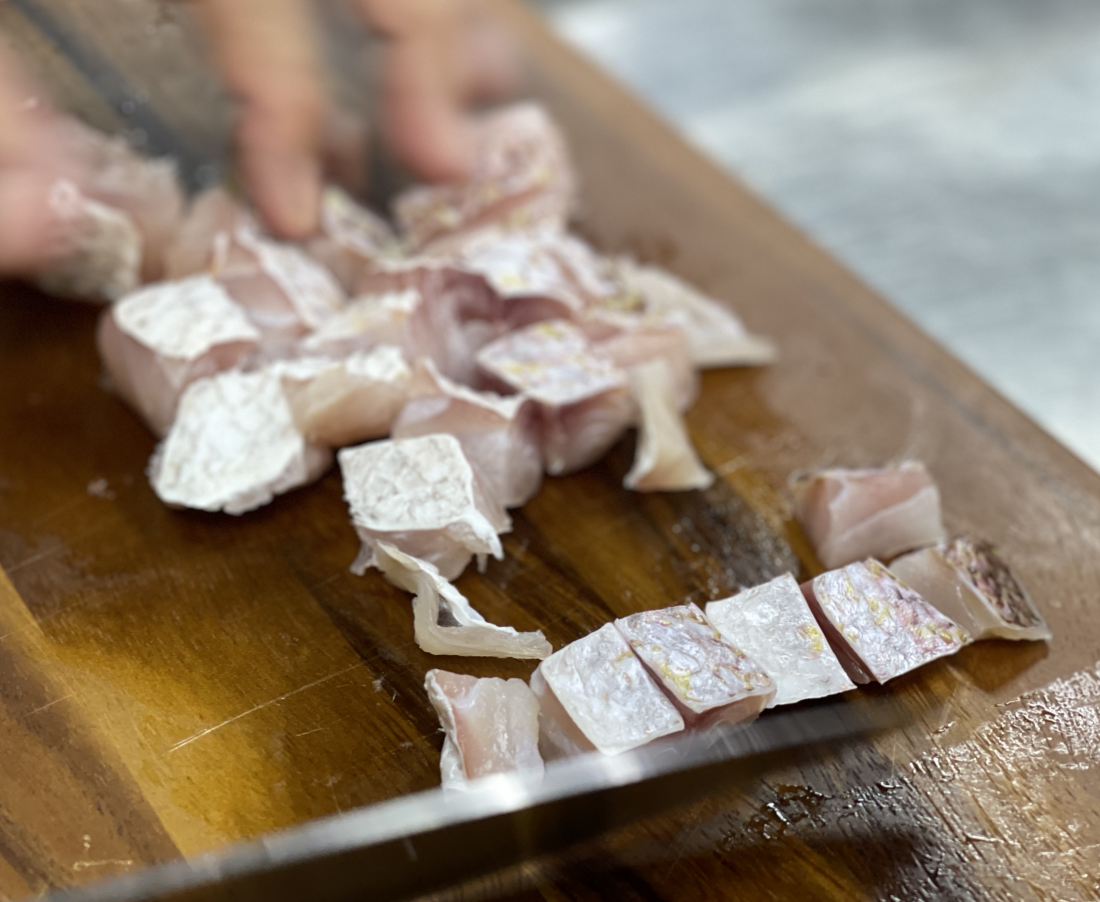 2) In a medium frying pan, heat up 3 tablespoons of your choice of cooking oil.
3) When the frying pan heats up, add the diced garlic and onion pieces.
4) When the garlic and onion pieces start to sizzle, add in the seafood. Allow the seafood to cook more than halfway through, not fully cooked.
5) Add in 1/2 of the vegetable stock, keep stirring the frying pan to prevent the contents from sticking to the base of the pan.
6) Add in the Finelli when the mixture gets to a boil. Keep stirring and add in the rest of the vegetable stock.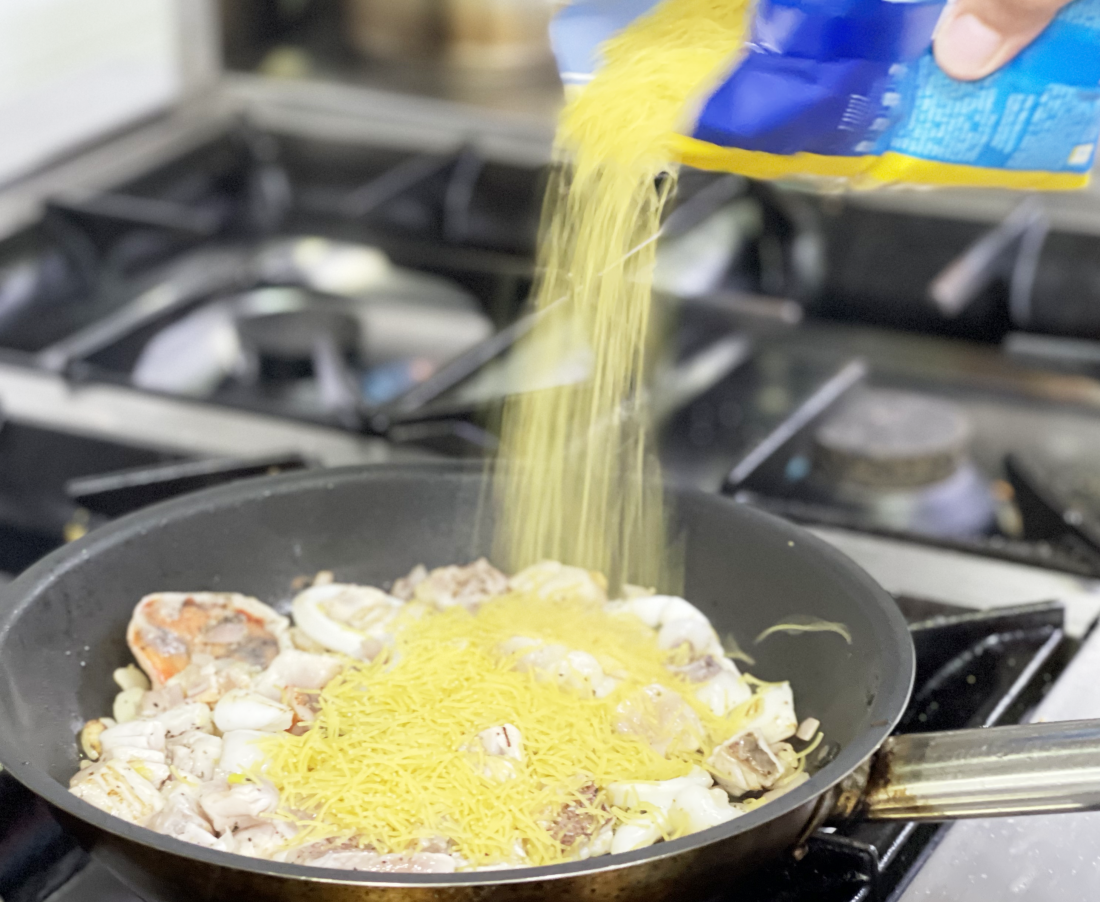 7) Add a teaspoon of Mekhala's Lemon & Turmeric sauce when the Finelli and Seafood are cooked thoroughly. Keep stirring the frying pan and bring the whole seafood pan to a boil.