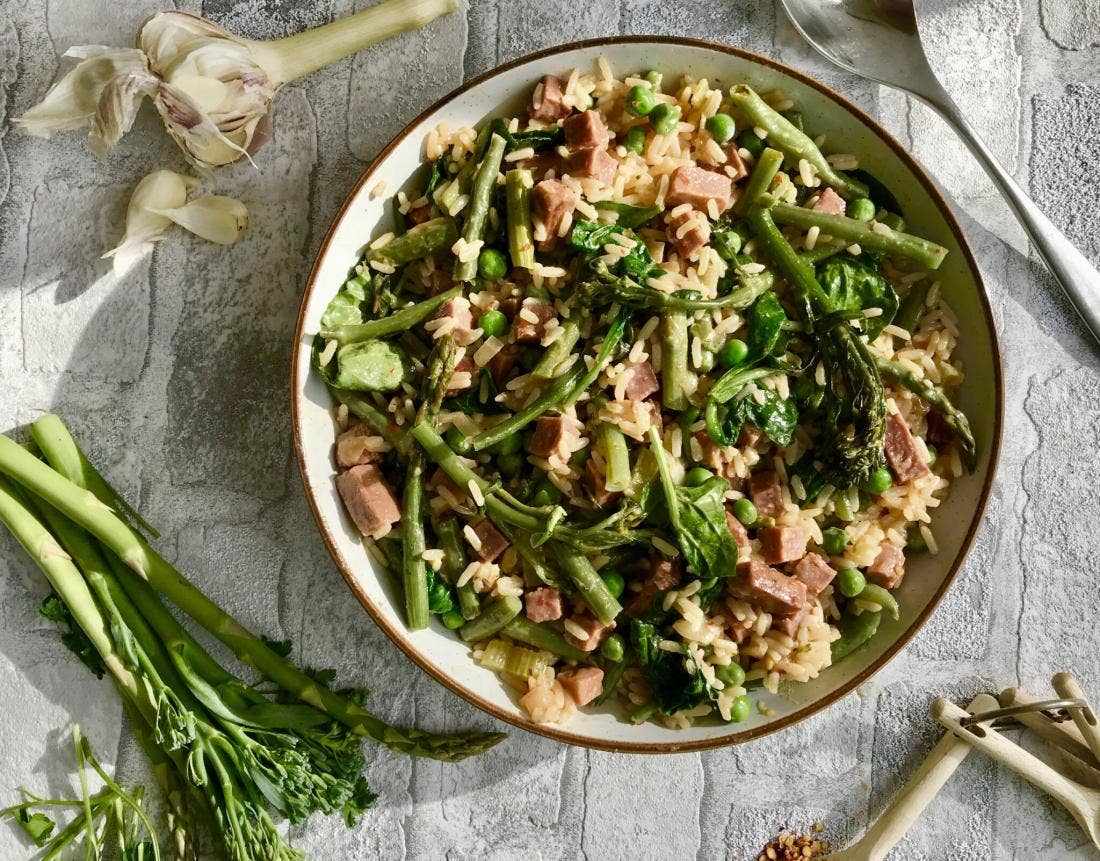 INGREDIENTS
165g Arley Pancetta Pieces
1tbsp oil
1 small onion, peeled and diced
2 cloves garlic, peeled and crushed
1tsp chilli flakes – optional
120g long grain rice, rinsed
350ml vegetable stock
50g asparagus tips
50g tender stem broccoli
50g green beans, trimmed
50g frozen peas
Handful of baby spinach leaves
Salt & pepper to taste
Heat the oil in a frying pan over a medium heat, add the Meat Cubes and fry for a few minutes, stirring occasionally. Add the onion, garlic and chilli flakes if using and continue to cook for a further 4-5 minutes until the onion is softened and the Meat Cubes browned.
Stir in the rice and then add the stock. Bring to the boil and then reduce the heat, cover the pan and simmer gently for 10 minutes.
Chop the vegetables into large chunks and add to the pan with a little more stock if required. Cover and cook the pilaff for a further 5 minutes or until the vegetables and rice are cooked, stir in the spinach and peas and once heated through remove from the heat.
Season to taste and serve.