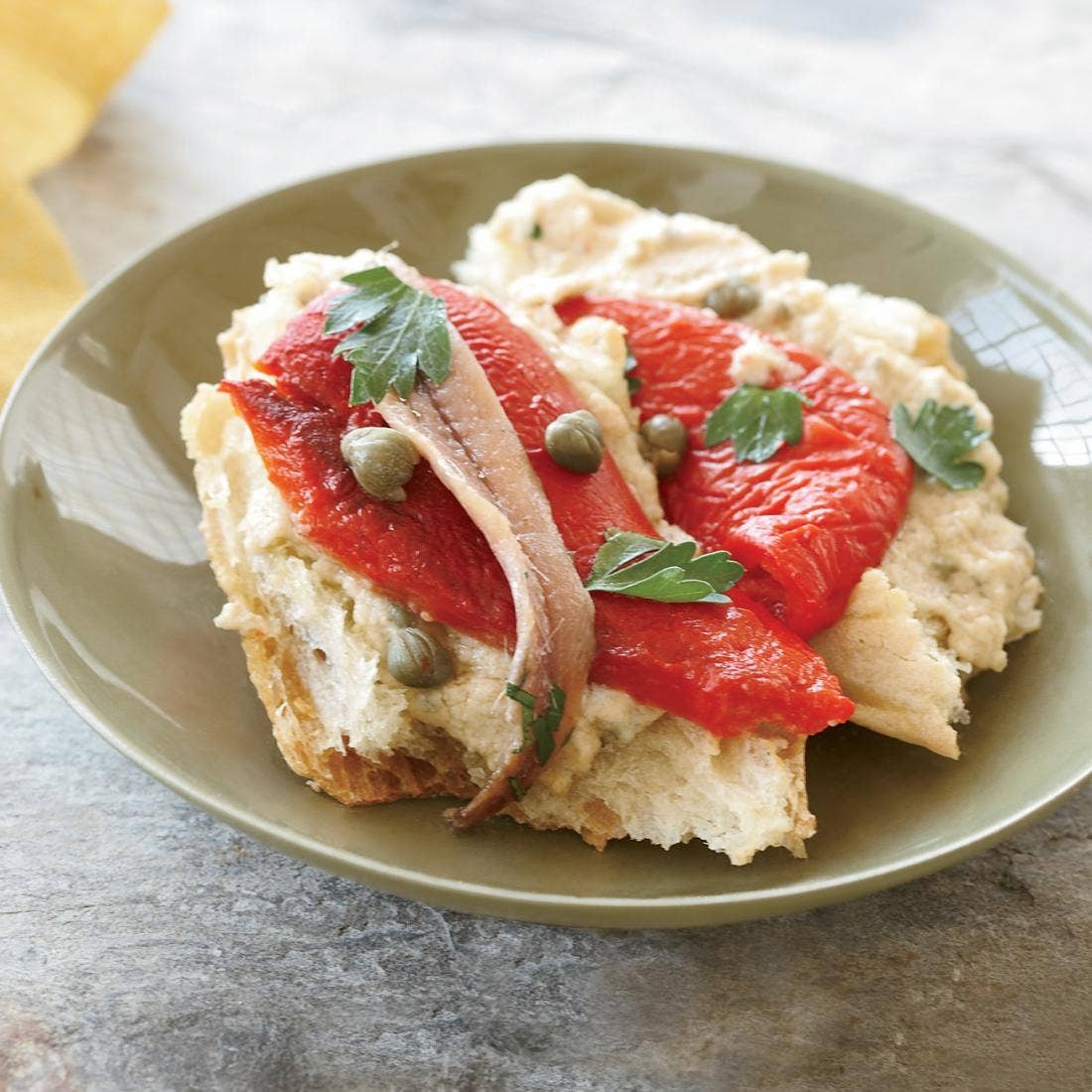 Ingredients
4 large red bell peppers
6 tablespoons extra-virgin olive oil
1/2 cup mayonnaise
Two 6-ounce cans Italian tuna packed in olive oil, drained
2 tablespoons fresh lemon juice
4 teaspoons small capers, drained
16 oil-packed anchovy fillets, drained
Salt and freshly ground pepper
2 tablespoons chopped flat-leaf parsley
Crusty bread, for serving
Directions
Light a grill or preheat the broiler. Rub the peppers with 1 tablespoon of the olive oil and grill until charred all over and softened, turning occasionally, about 15 minutes. Transfer the peppers to a bowl, cover with plastic wrap and let cool. Peel, quarter and seed the peppers.
Meanwhile, in a food processor, combine 2 tablespoons of olive oil with the mayonnaise, tuna, lemon juice, 2 teaspoons of the capers and 8 of the anchovies. Puree until the tonnato sauce is smooth.
Spread the tonnato sauce on a large platter and arrange the roasted peppers on top. Garnish with the remaining 2 teaspoons of capers and 8 anchovies. Season lightly with salt and pepper and drizzle with the remaining 3 tablespoons of olive oil. Garnish with the parsley and serve with crusty bread.