Ingredients
4oz of tuna fish, drained (we recommend the ones from Callipo, Sirena and Shines.)
A dash of mayonnaise
A pinch of finely chopped celery
A pinch of red onion finely chopped
A dash of dijon mustard
A pinch of chopped parsley
Salt and pepper
2 slices of Little Farms bread
2 slices cheddar cheese (we recommend Wyke's mature cheddar or a lovely cut Gruyere de Sauvoie)
Tomato sliced
A pinch of butter softened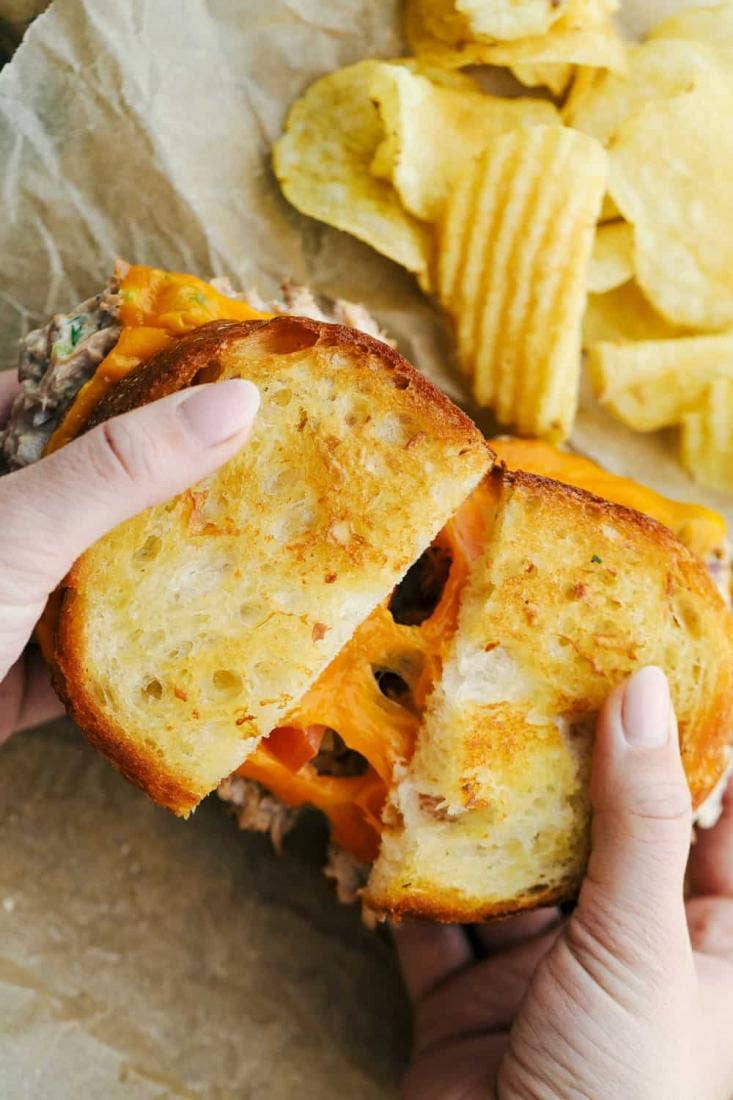 Instructions
1) In a medium-sized bowl, combine the tuna, mayonnaise, celery, red onion, dijon mustard, parsley, salt and pepper.

2) Butter each slice of bread. Putting the butter side down, add the cheese on the unbuttered side. Add the tuna mixture on top. Top with tomato and additional cheese.

3) Preheat a skillet to medium heat. Add the sandwich to the skillet and heat for about 2-3 minutes until cheese starts to melt and it is golden brown. Flip to the other side and cook until the cheese is fully melted and the sandwich is golden brown.

This recipe and image are taken from The Recipe Critic.