INGREDIENTS
1 sheet of frozen puff pastry
3 medium heirloom tomatoes of different colors, sliced crosswise
330 g (11.6 oz OR 1 + ⅓ cup) ricotta cheese
40 g (1.5 oz) Parmigiano Reggiano cheese, grated
60 g (2 oz) Asiago cheese, shredded
10 basil leaves
1 egg
Sea salt
Freshly ground pepper
1 egg or milk for brushing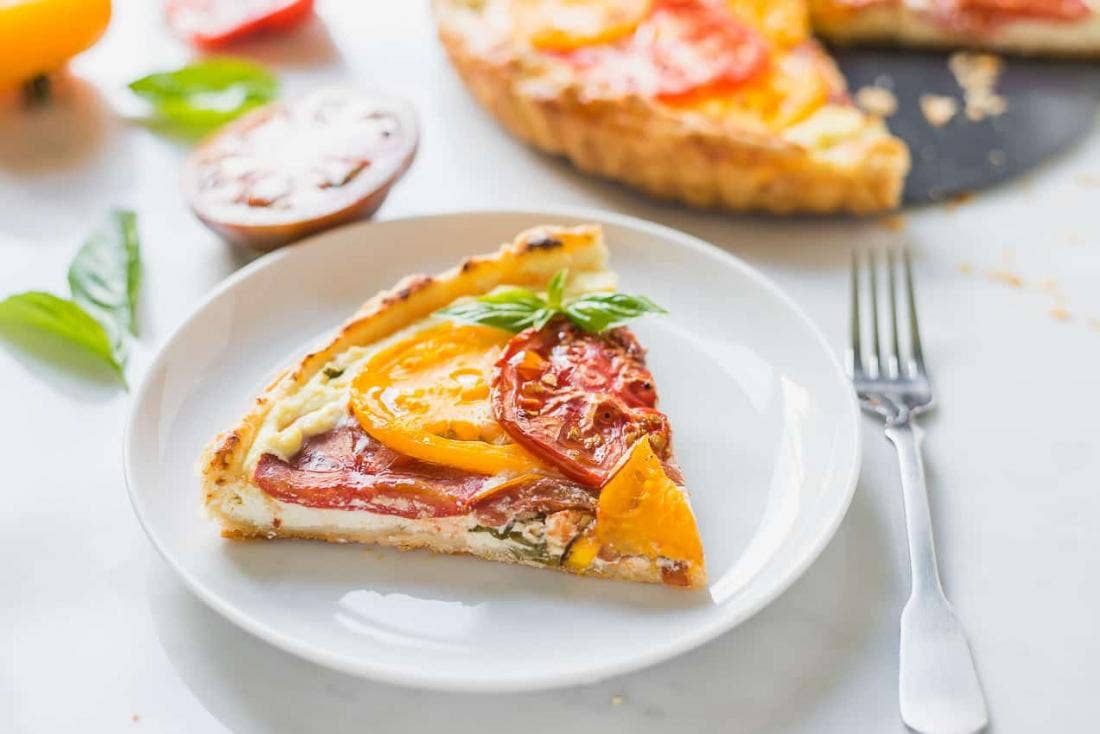 INSTRUCTIONS
Thaw puff pastry and turn oven to 360F (180C) .
Lightly salt your tomato slices and let them rest on a cutting board.
In a bowl, combine the ricotta cheese with Parmigiano Reggiano cheese, Asiago cheese and 8 basil leaves torn into small pieces. Add salt and pepper to taste. Add egg and mix well.
Unfold puff pastry sheet on lightly floured surface or a piece of parchment paper and roll it out.
Line tart pan with dough and poke it all over with a fork and distribute the ricotta mixture into the tart.
With a paper towel, pat tomato slices to absorb some of the juices they released. Arrange tomato slices on top of the tart, alternating colors. Fold in the edges of the crust and brush them with milk or a beaten egg.
Bake for 40-45 min or until the crust is golden brown. If the filling still looks a bit liquid, cover the edges of the tart with tin foil and broil for a couple of minutes. Be careful not to burn!
Drizzle with extra-virgin olive oil and garnish with a couple of fresh basil leaves. Enjoy warm or cold.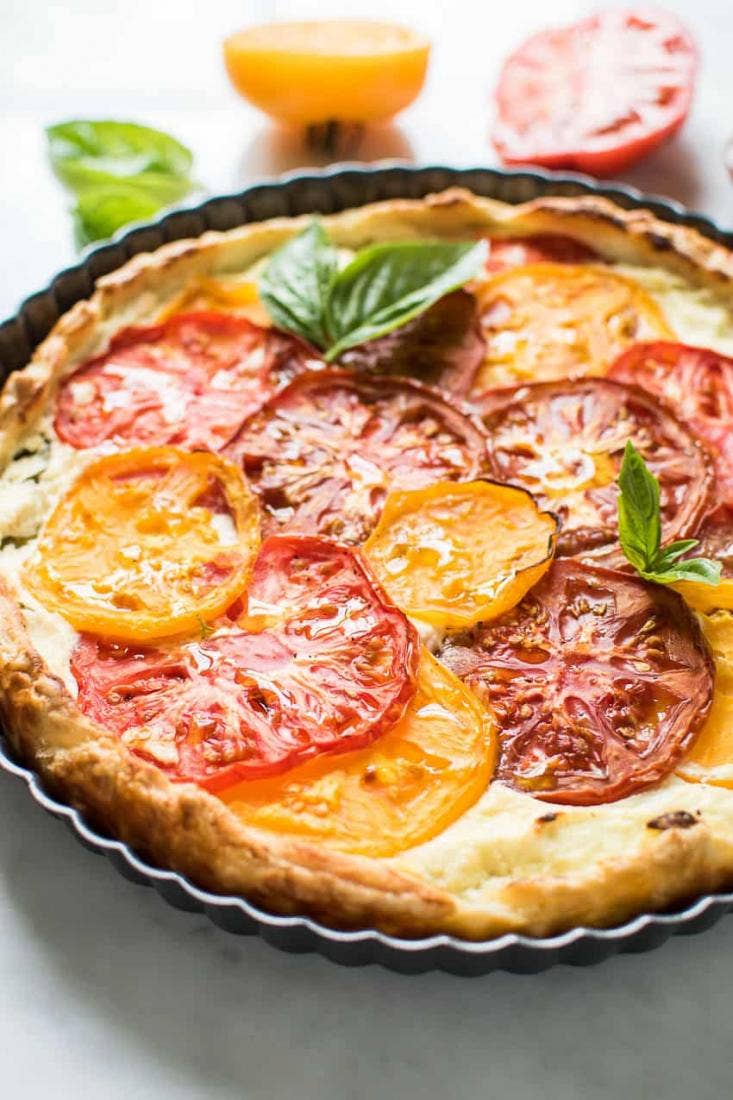 These images and recipe are taken from Very Eatalian.