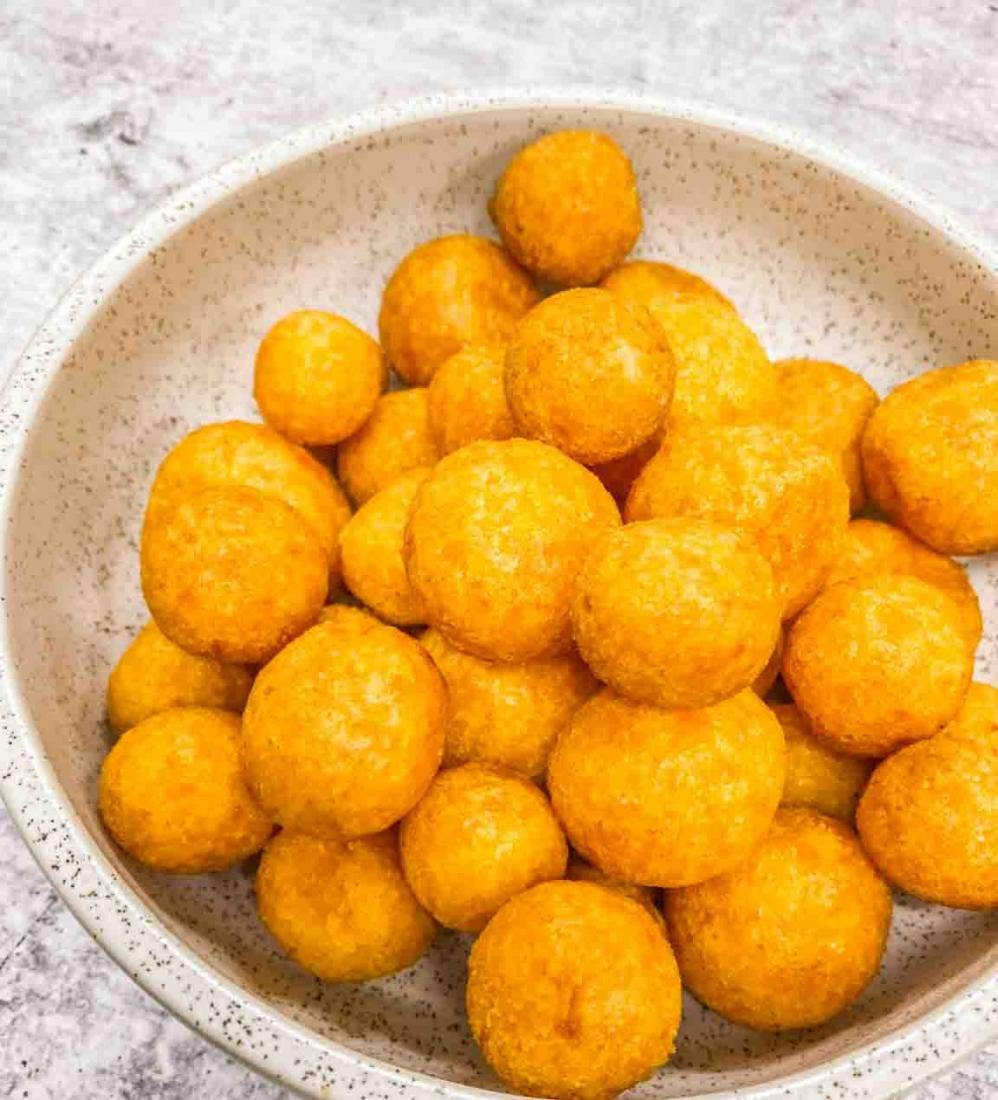 Ingredients
200gm Sweet Potato
10gm Plain Flour
90gm Sugar
100gm Tapioca Flour
2gm Sea Salt
1,000gm Oil
2gm Baking Powder
Wash, peel and cut the sweet potatoes into small cubes.

Put them to steam till they are soft, approximately 6 minutes.

Once cooked, mash the sweet potatoes in a medium-sized bowl until they are well combined (no chunks are seen).

Pour the plain flour, sugar, tapioca flour, sea salt and baking powder into the sweet potato bowl and mix well until it is smooth and combined, preferably with your hands or a spatula).

Heat up the oil in the pot with low heat.

Roll the sweet potato mix into small balls and deep-fried it for around 3 to 4 minutes or turn golden brown.

Drain dry the oil and place them in a separate bowl, and the dessert is ready to be served.